There were no results found.
There were no results found.
Catalyst Career Group – Nationwide Locations
Catalyst Career Group – Nationwide Locations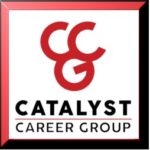 ------------------------------------
JOB SEEKERS
OUR EMPLOYERS ARE LOOKING TO HIRE FAST! Whether you're looking for a new job or a completely different career, we want to help. Catalyst Career Group is committed to matching quality candidates with great companies all over the nation. We make it easy for jobseekers with our friendly welcome orientation, informative event guides, and seminars specifically designed to help you advance your career. Feel free to 
search the open positions for companies who will be at our upcoming career fairs in your area
. Remember that the best way to be considered for a position is to meet the hiring managers in person, so plan to attend these events!
TOP HIRING EVENTS HAPPENING NEARBY
Some of our top job fairs are held in Chicago, Schaumburg, Madison, Milwaukee, Columbus, Minnesota, Austin, Houston, Atlanta, New York, Colorado, and more!
View all local job fairs nearby on our Job Fair National Schedule here. >>
--------------------------------------
EMPLOYERS
WE HELP EMPLOYERS CUSTOMIZE THEIR JOB FAIR OPPORTUNITIES! At a Catalyst Career Group Job Fairs, quality and value come together to help employers find the right hires and fill open positions fast! We work hard to provide a comfortable and professional environment for you to meet with prospective candidates. You will find that the candidates that attend our Job Fairs are dressed professionally, have their resumes ready, and are ready to put passion into working for your company.
No other Job Fair company gives you more for your investment.
Our products include:
Consider joining us for an upcoming area
 Job Fair
. These are multi-profession, multi-industry 
VIRTUAL EVENTS 
where recruiters can safely connect live with area talent and maximize their recruiting efforts from the comfort of their own office. 
+ Learn more about Virtual Job Fairs here.
Our 
Virtual Open House
 Recruiting Events allow you to speak on the phone or conduct a video interview with pre-qualified, interested candidates. 
+ Learn more about Virtual Open House Recruiting Events here.
These Job Fairs appeal to a broad variety of professions and industries. Most of our events are held in Embassy Suites Hotels where each exhibiting company is provided a professional suite where they can then meet, screen, and interview qualified candidates. 
+ Learn more about Multi-Profession Job Fairs here.
These events are labeled diversity because they target candidates who are often under-represented in the workforce. 
+ Learn more about Diversity Job Fairs here.
We partner with leading area newspapers to produce Job Fairs that bring together a large collection of the area's leading employers with the area's finest talent. Exhibitors benefit from added exposure for their company and job openings as well as special recruitment advertising. 
+ Learn more about Newspaper Job Fairs here.
Our Private Recruiting Events include advertising campaign, scheduling and/or pre-screening candidates, event facility, and on-site management. We also offer contract and pay-per-hire search services for your most difficult-to-fill positions. 
+ Learn more about Private Recruiting Events here.