Theragent Virtual Talent Connect Event 4/26/22
April 26, 2022 @ 4:00 pm

-

7:00 pm

EDT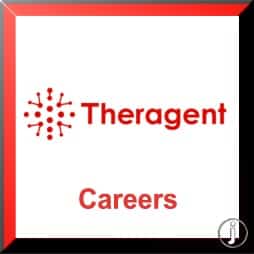 Theragent, Inc.  in attendance at the Virtual Talent Connect Event on April 26 2022
Theragent is a biotech startup company focused on developing and manufacturing high-quality, reliable and value-added Cell and Gene Immunotherapies for the treatment of cancer and rare diseases.
Theragent offers comprehensive services, state of the art technologies, and manufacturing solutions to researchers, innovators, and companies around the world. Together, we build and deliver cell and gene therapies for patients with serious, life threatening conditions.
---
Talent Connect is a new level of life sciences networking, taking place from 4 pm-7 pm eastern time on April 26, 2022. Join online from any device to make meaningful connections with peers, HR representatives, recruiters and hiring managers from top biotech, pharma, medical device and diagnostics companies.
Who should attend?
All life sciences professionals are invited to attend, including PhD and Postdoc candidates as well as professionals with life sciences experience in any discipline. Your resume is required to register.
What companies will be there?
A full list of companies will be posted here prior to the event. If you can't make it on event day but are willing to relocate to the area, you should still register a few days before the event. Employers will be able to view your resume and know you're interested.
What types of positions are available?
Employers are recruiting for positions in areas such as: QA/QC, clinical research, engineering, manufacturing, biostatistics, clinical data management, chemistry, regulatory affairs, project management, research and more. Click on the employers names to access their company profile on BioSpace. We highly recommend researching each company before you attend the event.
Resume is required to complete registration. No solicitation is allowed at this event.
Employers:
Are you looking to connect with top-tier life sciences candidates? Want to take your employer branding to the next level? Contact us to reserve your company's space today at (877) 277-7585 or email [email protected].