Shuttle Bus Driver
May 24, 2022

-

June 24, 2022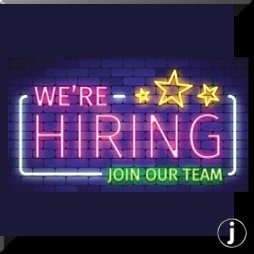 Driving a bus for Local Motion of Boston is not just a job, it's the beginning of a great career! Opportunities for advancement are abound. Local Motion is a full-service transportation company that services the Greater Boston area and we are seeking qualified Shuttle Drivers to join our growing team. The Shuttle Bus Driver's primary responsibility is to safely transport passengers following a designated route with specific times.
Responsibilities:
Pick up passengers and transport them from their office location to the parking lot or vice versa
Arrive at collection points prior to departure times
Maintain a friendly and helpful demeanor at all times
Ensure adherence to passenger limits, both seated and standing
Ensure that the shuttle bus is fueled, well-maintained, and presentable always
Observe all relevant traffic and safety laws
Qualifications and Skill Requirements:
Required: 14-passenger DTE Certificate or valid CDL with passenger endorsement
Maintains highest level of punctuality and attendance
Plans best route, keeping in mind road conditions, detours and traffic patterns
Strong communication and customer service skills
Strong organizational skills and must be detail oriented
Maintains highest level of customer satisfaction
Why You'll Love Working with Us:
Local Motion has the employee benefits that meet your real-life needs! Medical, dental and vision insurance are available to full-time employees on first day of hire. We also offer disability coverage, accident insurance, critical illness and a company-paid life insurance policy. Local Motion offers competitive wages, paid time off, a Fidelity 401k plan and an Employee Assistance Program to provide you with round the clock support. We provide opportunities for career development and in-house training with our qualified Safety and Training Department. We offer a relaxed, family environment. At Local Motion of Boston, you know that you are appreciated because we believe our team is our most important asset!
About Local Motion of Boston:
Local Motion of Boston is your locally owned group transportation expert, having provided over 25 years of safe and dependable charter bus, shuttle bus, corporate transportation and school bus service throughout Greater Boston and New England. Since the beginning of Local Motion, we have always designed our fleet of vans, buses, and motor coaches around the needs of our customers and how to serve them best. We provide a wide range of group transportation needs so whether it is a small corporate outing of twenty people to a conference center or wedding, Local Motion has the equipment to support the demand in just the right way!
Our reputation is built around the exemplary service that our drivers and administrative staff provide to our customers. We choose to hire people that meet our high standards. We know that if we hire the right person, we can train for the job. If you're looking to make an inspiring career change for yourself, come join our team and start driving toward a brighter future. Apply today at Local Motion of Boston – Group Transportation with The Local Experts.
Local Motion of Boston is an Equal Opportunity Employer and proud of it!