????‍???? 4/23/2022 – Wake County Public School System Virtual Job Fair ????‍????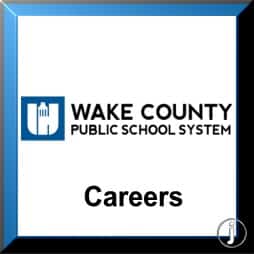 Who should attend?
Teaching Candidates
Candidates interested in making a difference
Candidates with a N.C. Educator's License
Candidates eligible for a N.C. Educator's License or recent graduates who have completed student teaching
Applicants who are interested in entering the profession through an alternative route (Emergency, Residency, Provisional, etc.
Empty heading
Information Stations:
Routes to Teacher Licensure – Video available at WCPSS HR Licensure Booth
Applying for your N.C. Educator's License
WCPSS Teacher Support Program
Special Education Services
WCPSS Bridges Program
WCPSS Title I Department
WCPSS Human Resources
Fair Format:
Principals and hiring managers from schools and select departments will be in-person and virtually to meet with candidates, review resumes and potentially conduct interviews.