Intake Technician
May 15, 2022 @ 8:00 am

-

December 12, 2022 @ 5:00 pm

EDT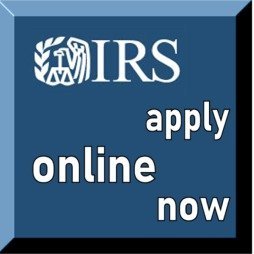 IRS Intake Technician 12-Month Register
Vacancies will be filled in the following specialty areas:
Taxpayer Advocate Services (TAS), Executive Director Case Advocacy (EDCA)
The following are the duties of this position at the full working level. If this vacancy includes more than one grade and you are selected at a lower grade level, you will have the opportunity to learn to perform these duties and receive training to help you grow in this position.
– Manage incoming telephone call traffic and customer inquiries with internal, taxpayer, congressional, and stakeholder contacts.
– Confer with customers experiencing a hardship; clarify any issues and present possible courses of action.
– Review and establish initial controls and distribute all incoming casework within guidelines and timeframes.
– Review and process routine Congressional, White House and other priority inquiries.
– Interpret relevant data including master file records and tax account history.
– Ensure that possible systemic errors and improper tax treatment is brought to the attention of the appropriate areas.
– Protect taxpayer confidentiality information as outlined in IRC §6103 and 7803(c)(4)(a)(IV).
Applicants must have one year of specialized experience at a level of difficulty and responsibility equivalent to the GS-04 level in the Federal Service. Examples of specialized experience includes: Experience that is related to the work of this position and has provided you with the competencies required for successful job performance. Examples of experience qualifying as specialized include: preparing, receiving, reviewing, and verifying documents; processing transactions; maintaining office records; and locating and compiling data or information from files and other data sources; and contacting customers through correspondence or telephone to obtain information, explain liability, and encourage compliance.
OR
EDUCATION: Bachelor's degree or four years of education above high school in any field of study from an accredited college or university.
An equivalent amount of combined education and experience. Only education in excess of 60 semester hours, 90 quarter hours or 1440 classroom hours is creditable toward meeting the specialized experience requirement for the GS-5 level. For example, one full year of academic study (30 semester hours, 45 quarter hours, or 720 formal classroom hours) beyond the second year is equal to 6 months of specialized experience. To be creditable, education must have been obtained in an accredited business, secretarial or technical school, college or university.
OR
COMBINATION OF EXPERIENCE AND EDUCATION: You may qualify by a combination of experience and education. Options for qualifying based on a combination will be identified in the online questions.
Open & closing dates

 02/08/2022 to 12/12/2022

Salary

$36,118 – $57,677 per year