⚕️ Physician Assistant
May 30, 2022

-

May 8, 2023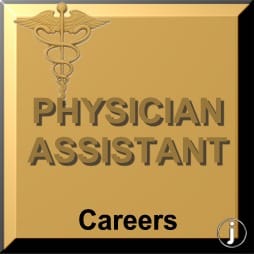 Physician Assistants work in a variety of areas through out the facility such as Primary Care, Mental Health, Medicine, Surgery, Geriatrics, Specialty Clinics, Physical Medicine and Rehabilitation and more.
Areas of Interest include:
Primary Care-Community Based Clinics
Primary Care
Mental Health-Community Based Clinics
Mental Health- Inpatient
Mental Health- Outpatient
Geriatrics and Extended Care
Office of Community Care
Physical Medicine and Rehabilitation
Specialty Care- Hematology/Oncology
Specialty Care-Gastroenterology
Specialty Care-Renal Dialysis
Specialty Care-Cardiology
Surgery-Orthopedic
Surgery-Urology
Surgery-Vascular
Surgery-Plastic
Surgery-General
Surgical Care
VA offers a comprehensive total rewards package: VA Nurse Total Rewards
Work Schedule: Varity of schedules as determined by the service.
Relocation/Recruitment Incentives: Some positions may be authorized.
EDRP Authorized: Some positions may be authorized.
Contact Lisa.[email protected], the EDRP Coordinator, for questions/assistance
This position may be eligible for the Education Debt Reduction Program (EDRP), a student loan payment reimbursement program. You must meet specific individual eligibility requirements in accordance with VHA policy and submit your EDRP application within four months of appointment. Approval, award amount(up to $200,000)and eligibility period(one to five years)are determined by the VHA Education Loan Repayment Services program office after complete review of the EDRP application. Learn more