Apply Online Now: IRS General Tax Attorney [positions in Austin TX]
March 15, 2021

-

September 30, 2021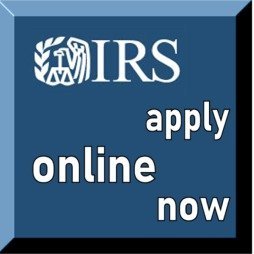 As a GS-14 Attorney for the Division Counsel, Large Business and International, you will perform the following principal duties:
Provide full range of legal services on all domestic and international tax issues.
Prepare answers to petitions, replies, motions, and other documents relevant to the case.
Research, analyze facts, and write legal opinions in response to questions.
Provide legal advice and recommendations to IRS agents.
Please note this list of duties is not all inclusive.
NOTE: This is an open-continuous announcement. Applicants will be referred to the selecting officials and referral lists issued as vacancies occur.
Referral Lists: Cutoff for receipt of applications will be midnight EST on the date a vacancy has been determined. Applications received after that date, may be considered on future referral lists. Notifications will be sent to applicants when application has been referred or not. The announcement may close prior to the closing date, if management has succeeded in filling all vacancies and has no further use for a standing register. Applications may be updated and/or resubmitted to continue receiving consideration till the closing date of this announcement.
*List of locations being considered:
Atlanta, GA; Austin, TX; Boston, MA; Buffalo, NY; Chicago, IL; Cincinnati, OH; Cleveland, OH; Dallas, TX; Denver, CO; Detroit, MI; Downers Grove, IL; Greensboro, NC; Hartford, CT; Houston, TX; Jacksonville, FL; Laguna Niguel, CA; Los Angeles, CA; Miami, FL; Milwaukee, WI; New York (Manhattan), NY; Newark, NJ; Oakland, CA; Oklahoma City, OK; Philadelphia, PA; Phoenix, AZ; Plantation, FL; San Diego, CA; San Francisco, CA; San Jose, CA; Seattle, WA; St. Paul, MN; Washington, DC; Westbury (Long Island), NY.
The Office of Chief Counsel, IRS, the largest tax law firm in the country, is looking for enthusiastic individuals to join our team and gain valuable experience in a legal environment. Our mission is to serve America's taxpayers fairly and with integrity by providing correct and impartial interpretation of the internal revenue laws and the highest quality legal advice and representation for the IRS. It is a great place to work with an excellent benefits package and family-friendly atmosphere.