IRS General Tax Attorney [position in Houston, TX]
January 1, 2022

-

September 30, 2022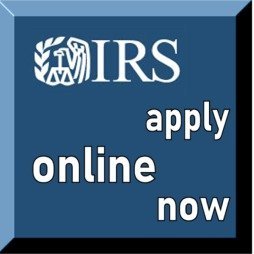 As a General Attorney, you will perform the following duties at the full performance level:
Represent the United States Government in removal proceedings before Immigration Judges, frequently involving applicants for asylum or for other forms of relief under immigration laws;
Provide expert legal counsel in the interpretation of highly complex immigration and customs laws including comprehensive and in-depth knowledge of statutory, regulatory and case authorities;
Prepare cases for trial by conducting legal research; preparing pleadings, motions, briefs, stipulations, affidavits, and other legal documents;
Prepare witnesses for trial; conducting direct examination and cross­ examination; presenting oral arguments advancing ICE's legal position; negotiating the disposition of cases with opposing counsel; and advising the Chief Counsel and/or Deputy Chief Counsel on cases potentially warranting deferred action or other exercise of prosecutorial discretion;
Construct litigation reports for U.S. Attorneys' Offices on civil matters pending in the federal courts involving ICE, and serves as liaison between DOJ's Office of lmmigration Litigation and the local ERO office on immigration matters pending in the Circuit Courts of Appeals;
Provide legal advice and support to the other ICE components and litigation support to United States Attorney's Offices in immigration and/or customs matters. The position also involves appellate advocacy before the Board of Immigration Appeals, including the preparation of briefs and other pleadings.
Requirements
Conditions of Employment
You must be a U.S. citizen to apply for this position.
You must successfully pass a background investigation and drug screen for federal employment.
Males born after 12/31/59 must certify registration with Selective Service.
Relevant Experience (see Qualifications and Evaluations Tab).
Requirements by Closing Date: You must meet all requirements by the closing date of the announcement.
Complete Application Package (see How to Apply Tab).
You may be required to serve a two-year trial period, if the requirement has not been met.
Qualifications
To qualify for the GS-11: You must be a graduate from an accredited law school, be an active member in good standing and have one year of specialized experience;
To qualify for the GS-12: You must be a graduate from an accredited law school, be an active member in good standing and have two years of specialized experience equivalent to the GS-11 grade level.
To qualify for the GS-13: You must be a graduate from an accredited law school, be an active member in good standing and have three years of specialized experience equivalent to the GS-12 grade level.
To qualify for the GS-14: You must be a graduate from an accredited law school, be an active member in good standing and have four years of specialized experience equivalent to the GS-13 grade level.
Examples of specialized experience include:
Skills in litigating cases before courts and must demonstrate proficiency in objecting to the admission of excludable evidence during trial;
Trial advocacy skills, including proficiency in the development of case strategies, direct examination and cross-examination of witnesses, and oral argument;
Experience involving contact with government witnesses, immigration judges, and opposing counsel in trying cases before an immigration court;
Reviewing memoranda of understanding, applications for search and/or arrest warrants, personal assistance agreements, requests for certification and re­ certification of undercover operations, affidavits in support of wire-taps, and related matters of investigatory concern to ICE officers and agents;
Outstanding written, oral advocacy and judgment skills; proficient organizational, communication and interpersonal relationship skills and the ability to function independently and as part of a team.
Bar Membership: You must be an active member in good standing of the bar of a state, territory of the United States, the District of Columbia, or the Commonwealth of Puerto Rico.
Qualifications by Closing Date: Unless otherwise noted, you must meet all qualification and eligibility requirements by 11:59 P.M. Eastern Standard Time on the closing date of the announcement. Please note that qualification claims will be subject to verification.
Current or Former Political Appointees: The Office of Personnel Management (OPM) must authorize employment offers made to current or former political appointees. If you are currently, or have been within the last 5 years, a political Schedule A, Schedule C, Non-career SES or Presidential Appointee employee in the Executive Branch, you must disclose this information to the Human Resources Office.
Vaccination: As required by Executive Order 14043, federal employees are required to be fully vaccinated against COVID-19 regardless of the employee's duty location or work arrangement (e.g., telework, remote work, etc.), subject to such exceptions as required by law. If selected, you will be required to be vaccinated against COVID-19 and submit documentation of proof of vaccination by November 22, 2021. If your appointment or onboarding with the agency is after November 22, proof of vaccination must be provided prior to onboarding. Individuals who wish to request a legally required disability or religious exemption from this vaccination requirement should direct questions or requests to e-mail [email protected]. Due to COVID-19, the component is currently in an expanded telework posture. Therefore, if selected, you may be expected to temporarily telework, even if your home is located outside the local commuting area.
Education
Applicants must be a graduate of an American Bar Association accredited law school with a Juris Doctor (J.D.) degree.
A student loan repayment incentive may be available, in which case a service agreement will be required.