APPLY NOW thru 10/26/2021 -Special Education – Autism Teacher [Jonesboro GA]
July 26, 2021

-

October 26, 2021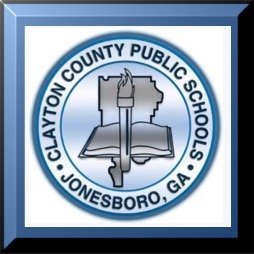 TEACHER JOBS IN GEORGIA (hiring near me)
To provide services to students on the Autism Spectrum so that educational progress can be monitored and enhanced, and so that programming can be established.
Additional Job Information:
* Participates in IEP conferences including behavior management plans, functional analysis of behavior, placement, and annual reviews.
* Develops strategies for maintaining a classroom environment conducive to effective learning and utilizes effective teaching methods and employs a variety of instructional techniques appropriate to the maturity, interests, and needs of the students.
* Provides appropriate diagnostic testing, identifies student capabilities and monitors student progress on a regular basis.
* Maintains accurate and complete records as required by law, CCPS, and GaDOE policies.
* Communicates with parents on an individual or small group basis.
* Consults with appropriate professional staff regarding a student's educational program.
Minimum Qualifications:
Bachelor's Degree required with a 2.5 GPA on a 4.0 scale.
A minimum of one (1) year's teaching experience is preferred.
CERTIFICATION REQUIREMENTS:
High Functioning Autism – Special Education General Curriculum & all five content areas (currently GACE Tests 081/082 + 087/088 __ P-8) High School is Special Education General Curriculum and content specific.
Low Function Autism – Special Education Adaptive Curriculum & all five content areas (currently GACE Tests 083/084 + 087/088) This covers the Adaptive Curriculum P-12.
Field(s)/Endorsement(s): 
SPECIAL EDUCATION GENERAL CURRICULUM (P-12)