6/2 – Waffle House Job Fair [Open to FL's 12 State U's]
June 2, 2022 @ 9:00 am

-

4:00 pm

EDT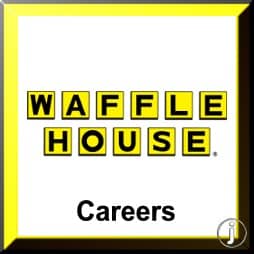 Waffle House scheduled in attendance at the Virtual 2022 Florida Statewide Job Fair on June 2 2022.
We are hiring high-energy people leaders to manage all aspects of a restaurant as the manager. We are a 24 hour full service restaurant chain. You will need to deliver quality in a fast-paced, fun atmosphere and direct staff in providing excellent customer service. Restaurant Manager responsibilities include: Hours: First Shift: 6:30A- 3:00P Leading from the front with regard to Production and Service (daily operations) of the restaurant Management of Sales and Profit projections (P&L) Food Cost Controls People Management including labor budgets, scheduling, etc. To be successful in this role, you'll need leadership skills and a can-do attitude. We want you to be comfortable interacting with customers and associates and, at the same time, manage production on the grill while adhering to Food Safety regulations. Ultimately, you will ensure your restaurant runs smoothly and customers have pleasant dining experiences. Because we only promote from within in Operations Management, we invest in you for your career, not just for a job you'll have for a few years. If you're willing to work hard and do your part, then we've got a career path for you – we'd love to be the last company you ever work for! So what else do we offer? Waffle House company- wide first year income averages $50,000- $65,000 3 weeks' paid vacation each year The opportunity to invest in Waffle House stock (only WH employees can do so) Stock options granted annually and at each promotion – $15,330 stock option in your first 6 months! Medical, Dental, Vision, and Life insurance, Employee Assistance Program, Paid Maternity Benefits Internal promotions 3 month paid Management Training Program If you or anyone you may know of is interested in applying, please email your resume to

[email protected]
1 – Accounting & Finance,2 – Administrative & Support Services,3 – Advertising / Marketing & Public Relations,4 – Agricultural & Natural Resources,5 – Animal Sciences/Veterinary,6 – Applied & Fine Arts,7 – Architecture & Design,8 – Business Management,9 – Commercial & Food Services,10 – Communication: Media & Telecommunications,11 – Computers: Hardware,12 – Computers: Information Systems,13 – Computers: Software,14 – Construction & Trade,15 – Consulting: Management,16 – Consulting: Technical,17 – Customer Service,18 – Digital Arts: Graphics & Commercial,19 – Education,20 – Engineering: Chemical,21 – Engineering: Civil,22 – Engineering: Computers,23 – Engineering: Electrical,24 – Engineering: Environmental,25 – Engineering: Industrial,26 – Engineering: Material Sciences,27 – Engineering: Mechanical,28 – Engineering: Other,29 – Event Services,30 – Healthcare & Medical,31 – Hotel & Restaurant Management,32 – Human Resources & Labor Relations,33 – Law,34 – Law Enforcement & Security,35 – Life & Physical Sciences,36 – Non-Profit / Community & Social Services,37 – Other,38 – Packaging Science,39 – Parks & Recreation,40 – Pharmacy,41 – Purchasing, Operations & Logistics,42 – Research & Library,43 – Retail,44 – Sales,45 – Warehouse & Delivery
Bachelor,Masters,Doctorate
Freshman,Sophomore,Junior,Senior,Graduate
RESTRICTED EVENT TO STUDENTS AND ALUMNI FROM FLORIDA'S 12 PUBLIC UNIVERSITIES [Virtual]
Are you a student or alumni from Florida's 12 state universities looking for a full-time or part-time job? You are invited to participate in 2022 Virtual Statewide Job Fair on June 2, 2022 from 9am-4pm EST.
The University of Florida is partnering with Florida Career Centers to host employers at this year's virtual event. This is an excellent opportunity to meet employers recruiting for full-time and part-time professional opportunities.
Students will have the opportunity to register for appointments with employers beginning Monday May 2nd. Go to https://app.careerfairplus.com/ufl_fl to see a full list of participating employers and to schedule appointments with your preferred companies. Keep checking back leading up to the event as more appointments are added every day.
For more information about the event, visit www.FloridaCareerCenters.org. You can also reach out to us at [email protected] with any questions.