6/2 – Sarasota County Virtual Job Fair [Open to FL's 12 State U's]
June 2, 2022 @ 9:00 am

-

4:00 pm

EDT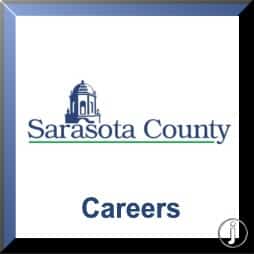 Sarasota County scheduled in attendance at the Virtual 2022 Florida Statewide Job Fair on June 2 2022.
Do you like leaving things better than you found them? We serve the greater good! Our team is here to make Sarasota the premier community to live, work and play! Sarasota has 37 miles of award-winning beaches, over 80 parks and 100 golf courses, and is known as the cultural capital of Florida with museums of art, theaters, an aquarium, botanical gardens and the annual international film festival. Unsurpassed beauty, rich cultural offering, diverse educational opportunities, wide-ranging recreational possibilities make Sarasota a great place to live and work! We believe in work-life balance with a generous leave plan. "US News & World Report: Sarasota is No. 1 in Florida and No. 18 in the country for best place to live." We need YOU to help create wonderful experiences for residents and vacationing guests enjoying Sarasota! Apply today!
1 – Accounting & Finance,2 – Administrative & Support Services,3 – Advertising / Marketing & Public Relations,7 – Architecture & Design,8 – Business Management,10 – Communication: Media & Telecommunications,11 – Computers: Hardware,12 – Computers: Information Systems,13 – Computers: Software,14 – Construction & Trade,15 – Consulting: Management,16 – Consulting: Technical,17 – Customer Service,18 – Digital Arts: Graphics & Commercial,21 – Engineering: Civil,22 – Engineering: Computers,23 – Engineering: Electrical,24 – Engineering: Environmental,25 – Engineering: Industrial,26 – Engineering: Material Sciences,27 – Engineering: Mechanical,28 – Engineering: Other,33 – Law,35 – Life & Physical Sciences,36 – Non-Profit / Community & Social Services,37 – Other,39 – Parks & Recreation,41 – Purchasing, Operations & Logistics,42 – Research & Library,45 – Warehouse & Delivery
Full-Time,Internship,Volunteering
Bachelor,Masters,Doctorate,Post-Doctorate,Professional Degree (JD / PharmD / MD),Specialists (ED.S)
Freshman,Sophomore,Junior,Senior,Graduate
RESTRICTED EVENT TO STUDENTS AND ALUMNI FROM FLORIDA'S 12 PUBLIC UNIVERSITIES [Virtual]
Are you a student or alumni from Florida's 12 state universities looking for a full-time or part-time job? You are invited to participate in 2022 Virtual Statewide Job Fair on June 2, 2022 from 9am-4pm EST.
The University of Florida is partnering with Florida Career Centers to host employers at this year's virtual event. This is an excellent opportunity to meet employers recruiting for full-time and part-time professional opportunities.
Students will have the opportunity to register for appointments with employers beginning Monday May 2nd. Go to https://app.careerfairplus.com/ufl_fl to see a full list of participating employers and to schedule appointments with your preferred companies. Keep checking back leading up to the event as more appointments are added every day.
For more information about the event, visit www.FloridaCareerCenters.org. You can also reach out to us at [email protected] with any questions.