5/6/2022 – Nabors Drilling In Person Interview Date [Hattiesburg MS]
May 6, 2022 @ 9:00 am
EDT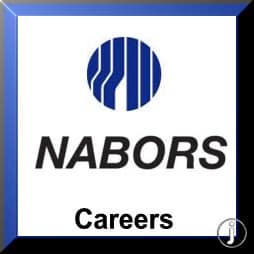 Nabors Drilling is HIRING in ALL divisions! Floorhands, Motorhands, Derrickhands, Drillers
Hattiesburg, Mississippi- Nabors Drilling is coming to YOU! Do you have previous drilling rig experience? Are you looking for steady overtime hours, increased Per Diem & a GREAT paycheck? Nabors Drilling wants to visit with you!!
YES! Pay & Per Diem increases! Per Diem is now $55 per day, plus Nabors offers FREE housing during your work hours.
All work is in West Virginia or Pennsylvania areas.
Step 1– Set up brief phone call for experienced candidates only. TEXT at 432-305-1602 to schedule interview time. 
Step 2– Interview in person on Friday, May 6th in Hattiesburg, Mississippi
Experienced Drilling Rig Candidates have a work background on a drilling rig as a floorhand or above for at least 6 months.
In Person Interview Date:
Friday, May 6th
Hilton Garden Inn
133 Plaza Drive
Hattiesburg, Mississippi
Starts at 9am