5/13/2022 – On site Job Fair-Immediate onsite hiring
May 13, 2022 @ 10:00 am

-

6:00 pm

EDT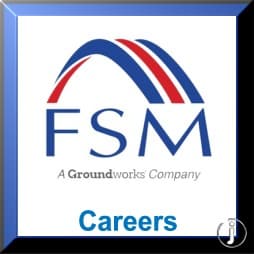 Come grab lunch and join our on site Job Fair-Immediate onsite hiring !!
Grand Rapids, MI, USA

Full-time
Company Description
Foundation Systems of Michigan is growing rapidly and seeks a proven Outside Sales Professional. FSM has been Michigan's largest and most respected Foundation Repair and Basement Waterproofing contractor for more than 12 years. We are proud to have been awarded the Better Business Bureau Torch Award for Ethics, recognizing our commitment to ethics and integrity with our customers and the community. We have also been awarded with Angie's List Super Service Award for 8 consecutive years.
At Foundation Systems of Michigan we redefine our industry not only for our customers, but also for our employees. We highly value our employees and strive to make our company a great place to work. We offer a fun and family-oriented environment, a casual dress policy, the tools and training you need to get the job done the right way, and a competitive pay and benefits package. We are dedicated to finding an Outside Sales Professional that would be a great fit for our company, and most importantly our customers!
We cover the entire State of Michigan, so we seek applicants with the ability to grow and expand our presence in our three locations Livonia, Traverse City, and Grand Haven.
Job Description
We are hiring immediately for the position of General Laborer – Installer which consists of traveling to a residential or commercial building to install equipment, troubleshoot problems with the work assigned, test the equipment, and clean up the job after completion. Those with previous experience in construction, general labor, and landscaping would be a good fit for this position.
What we provide for our General Labor employees:
Bi-weekly Pay
Full-time nonseasonal work!!!
Superior training will ensure you start with immediate success
Competitive and rewarding, family-oriented culture
Advanced leadership training opportunities as a laborer
World-class training and support
Benefits include Medical, Dental, Optical, Long/Short Term Disability, Life insurance, 401(k) with a company match, and paid time off including 6 holidays.
Job Responsibilities as a General Laborer:
Working on a high-performance team serving customers in our local area. You'll be traveling around the area and working in our customer's homes
installing our products and services under the supervision of trained professionals
Be a team player who will do whatever it takes to win for you, your team and the organization
Ability to listen well and follow instructions closely
Ability to grind it out every day knowing that hard work is rewarded
What is required to join our team as a General Laborer – Installer:
Loads and delivering materials from the warehouse to the work site
Performs set up and clean up tasks at the work site
Digs and back-fill trenches/holes when necessary
Lifts heavy objects
Walks and stand for long periods of time
Performs strenuous labor often under adverse conditions
Enters crawl spaces and other confined areas
Other duties as assigned by supervisor
Qualifications
Physical requirements
The position lifts heavy objects and/or up to 50 lbs., walks and stands for long periods of time and performs strenuous physical labor.  The employee lifts, pushes, pulls or carries objects; uses abdominal and lower back muscles to provide support over time without fatigue; and effectively lifts and carries heavy loads.  The position requires good manual dexterity (hand, hand and arm, two hands) and multi-limb coordination.  It also requires the ability to quickly move arms and legs.  The employee must have excellent stamina.  Seeing with the ability to read reports, data, statistics and information on computer screens are required.