1/26/2022 – Education Program Virtual Job Fair [NYC]
January 26, 2022 @ 4:00 pm
EST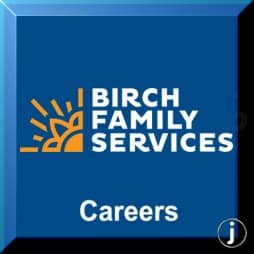 Birch Family Services is now hiring for positions within its Education program. The organization is hosting a virtual Job Fair on Wednesday January 26, 2022 at 4:00 PM and invites candidates to attend to learn more about how they can grow their expertise and gain valuable experience in the education field.  
Birch Family Services is hiring for a variety of positions including Special Education Teachers, Certified Teacher Assistants and One-to-One Aides.
By completing this application you acknowledge that you are requesting consideration to participate in this virtual hiring event, which is to be held at 4:00 PM. Qualified candidates will receive a confirmation email containing the electronic meeting link and additional details.
About Birch Family Services 
Birch Family Services empowers individuals with autism and developmental disabilities to lead fulfilling lives. From preschool to graduation, employment and beyond, Birch Family Services offers fully integrated programs to support individuals in achieving their goals throughout their lifetime. For 45 years, Birch Family Services has been a leading provider of education, employment and residential programs in New York. Every year, the organization supports more than 2,000 people with disabilities across 30 schools, group homes, employment and day habilitation programs in Manhattan, Brooklyn, Queens and the Bronx.  
Qualifications:
Qualifications are position specific:

One to One Aide: Min HS Diploma/GED required.

Certified Teacher Assistant: New York State Certified Teaching Assistant Level I, Level II or Level III required.

Special Education Teacher: MS degree in Special Education or Early Childhood Education, plus NYS certification required.

Related Services: Professional licensure in specialty area

Must possess strong desire and/or prior experience working to provide education and community supports for individuals with autism and developmental disabilities and their families.

Must possess exceptional verbal and written communication skills.

Must demonstrate a high degree of organization, detail orientation.