1/19/2022 – New Jersey Virtual Education Job Fair [ New Jersey]
January 19, 2022 @ 4:00 pm

-

7:30 pm

EST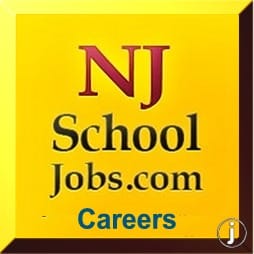 Candidate Instructions
The 2022 NJ Virtual Education Job Fair presented by NJSchoolJobs will be live Wednesday, January 19,2022 starting at 4:00pm (EST) and will end at 7:30pm. You may login to the event at 4:00pm to view the virtual lobby and exhibit hall. You will also be able to login to the platform for one month following the event to review and collect employer information, however the live chat features will not be available.
Tips for a successful job fair:
Review the job openings for the participating schools/districts in advance
Dress professionally
Test your camera/microphone to make sure they are working properly
When entering a school/district chatroom, type your name, position you are seeking and certification you hold when entering a school/district's chat room. Do not post any other personal information
Send a follow up email to school administrators who interview you after the event
Contact the event tech support team at [email protected] if you have technical issues/questions and to login to the event, click "Login" in the top right-hand corner and use the email and password you used when you registered.
WHY YOU SHOULD ATTEND
The NJ Virtual Education Job Fairs, presented by NJSchoolJobs.com will be some of the of largest teacher job fairs in New Jersey for 2022. The two job fairs will take place on January 19, 2022 and April 6, 2022. Potential teachers will have the opportunity to connect with many schools/districts located throughout the state of NJ, without leaving their home. The online platform allows candidates the opportunity to interview with multiple schools/districts during the event that may not be possible with an in-person job fair.